My experience of studying abroad--Lily
My experience of studying abroad in MCUT
Lily - Department of Industrial Engineering and Management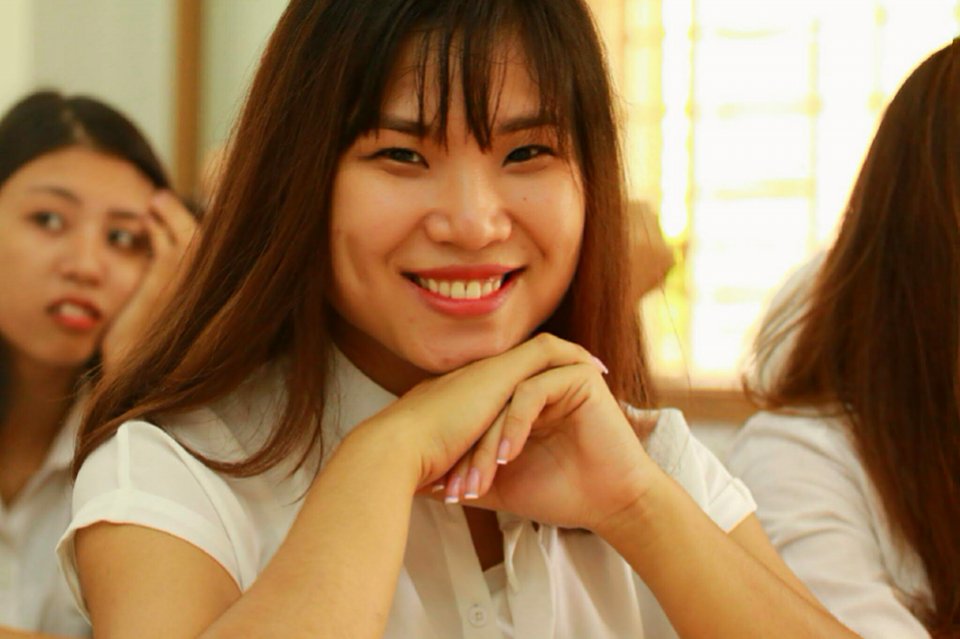 Being an international student in MCUT is my honor. Now, i am a gradute student in Department of Industrial Engineering and Managerment . This is a wonderful opportunity for me to study abroad, explore new country, new enviroment and deeply understand my field in particular. I have received the support from Ming Chi University in general as well as the Faculty of Industrial Engineering and Managerment in particular to be able to integrate and adapt to new life in Taiwan.
Actually , a few days before the flight to Taiwan , i was so worried and nervous because Taiwan was my first experience of studying and living overseas. But, right after i arrived at Taiwan, i was picked up from the airport by two MCUT's students, then they also took me to school and dormitory. MCUT's thoughtful welcome impressed and also relieved me. My first impression of the school was that it was large, modern and environmentally fresh. The dormitory for international students was spacious, clean and had the space enough for students to feel comfortable.
I was able to complete the enrolling process quickly and simply by the school. And i think, not only me, but also other international students are facilitated by MCUT. It is a great encouragement for students living and studying far from homecountry.
MCUT provides us all necessary, mordern facilities for studying and reasearching, such as, private space with computer connected to Internet, mordern machinces for expriments, large library which is full of books,... MCUT also takes care of student life. There are gyms, outdoor gymnasiums and spacious campus.
Besides the Vietnamese students, there are international students from India, Indonesia, Mongolia .. Studying in the international environment is an enjoyable experience. As a result, apart from Taiwan, I am well known about the culture, lifestyle of other countries. The classes are built in the form of discussions between students as well as between students and teachers. Therefore, the classroom's atmosphere is friendly and open. This helps us acquire knowledge more easily, especially don't make us feel bored with three hours sitting in the classroom. Professors are so warm and friendly , we can discuss about everthing not only researching, studying but also living. The distance between teachers and students doesn't exist .
With my own reaseach, I am instructed enthusiasticly by Professor. We have weekly discussions, so that we can find new ideas as well as research methods suitable for my topic. Professor also helps me find materials, documents. His kindness and responsibility for student inspire me a lot.
Studying enviroment in MCUT as well as IEM department is also a great experience for me. It is very effective in acquiring and utilizing knowledge, helping me to achieve my main goal when I come to Taiwan to study, that is obtaining deeper knowledge in my field.
For everyday life, Mandarin is a challenge for me. During the early days in Taiwan, I could not speak any Mandarin, but when I went out, went to the market or public areas, I had trouble communicating with native speakers, but most Taiwanese people are so kind and helpful. Moreover, Taiwan has much common with Vietnam, my homecountry, including culture, food, fashion, lifestyle, so on, so i didn't have to face much difficulties to enjoy new country.
Up to now, i've been living in Taiwan for six months, for me Taiwan is a country worth living with friendly, good-hearted people, civilized lifestyle, moderate living cost, fresh environment. And i still stay in Taiwan for more than one year, i believe that i will have a lot of great and usefull experiences here.